Jo and I tie the Knot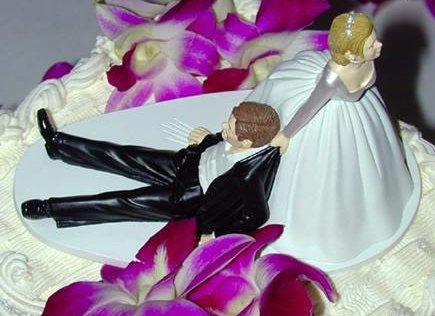 Jo and I got married on 30th August 2006 in the Gibraltar registry office.
We would have liked to get married in Spain, but because of the difficulties with getting paperwork sorted out from 2 different countries, for 2 divorcee's, and then getting them all translated into Spanish we decided it would be easier to marry in Gibraltar.
We only had a small gathering of us 2, Kevin and our friends Nette & Dave.
The ceremony took place in the registry office at 11am. Kevin took a few pictures of the ceremony, but he had a case of camera shake, so most of them didn't come out.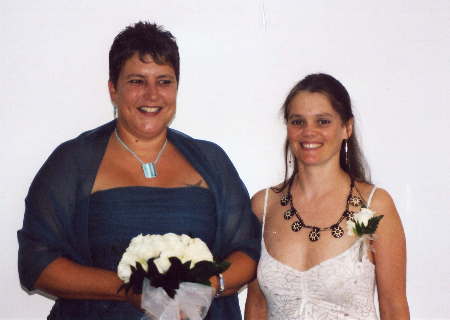 Jo & Nette before the deed
It was a very hot day, it was 32C outside, and even warmer inside.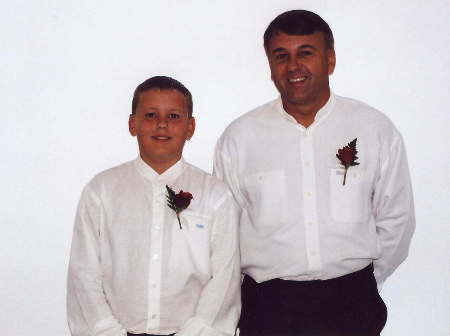 David & Kevin before the deed
The registrar let Kevin sign the register as an extra witness.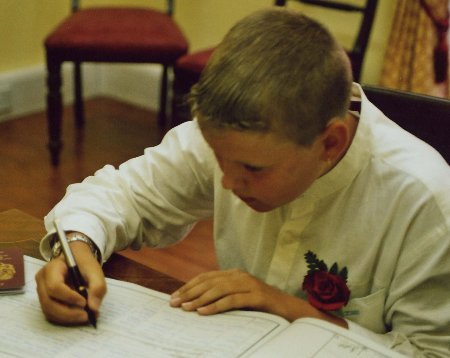 Kevin signing the register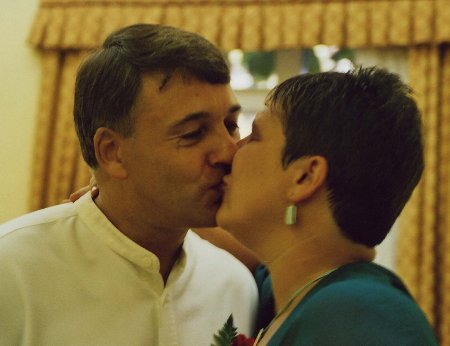 Deed done - You must now kiss the bride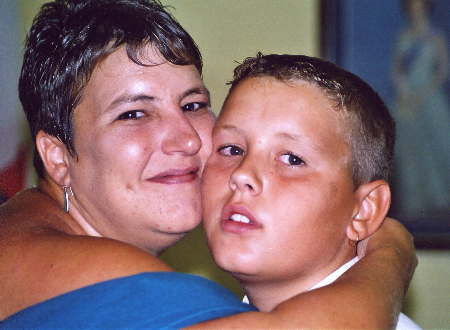 Jo & Kevin after the ceremony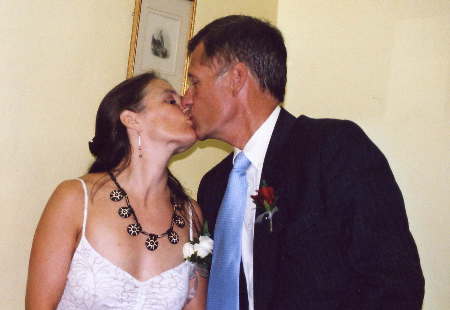 Dave & Nette after the ceremony
After the ceremony was over we went to some gardens for a few photographs.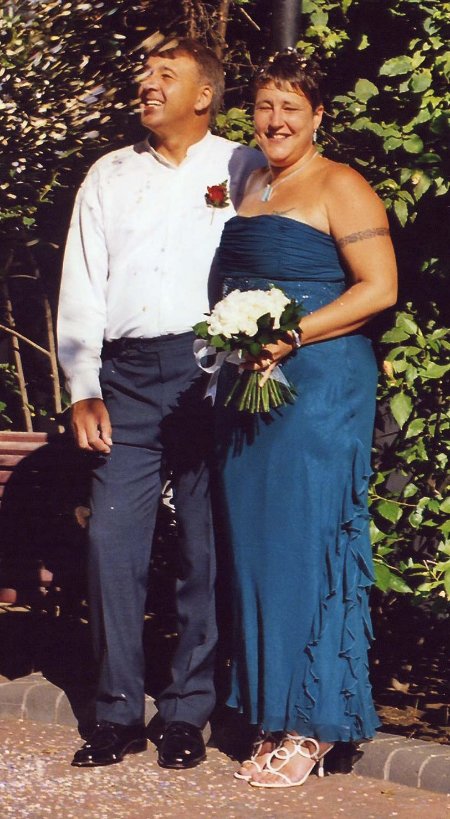 Jo & David under confetti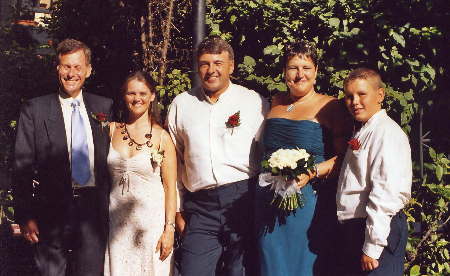 The 5 of us after the ceremony was over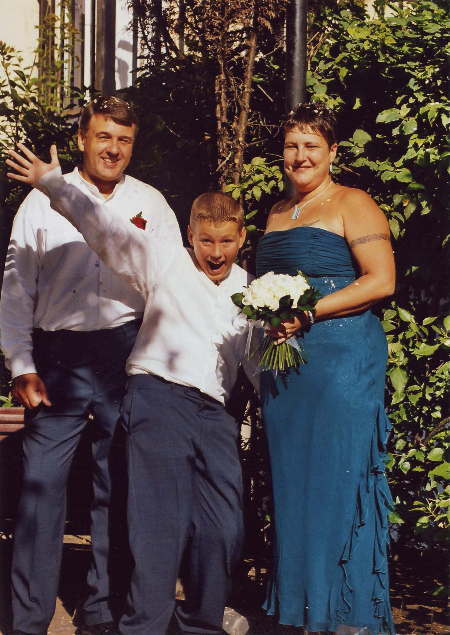 David, Kevin & Jo after the deed was done.
Nette & Dave after the ceremonies
Afterwards we had a drink at one of the pubs, then took the cable car up to the top of the rock to see the Barbary apes.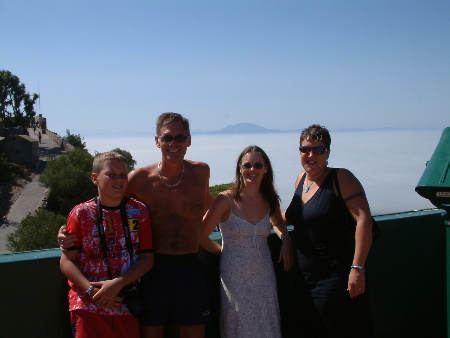 Kevin, Dave, Nette & Jo on top of the rock with Spain in the background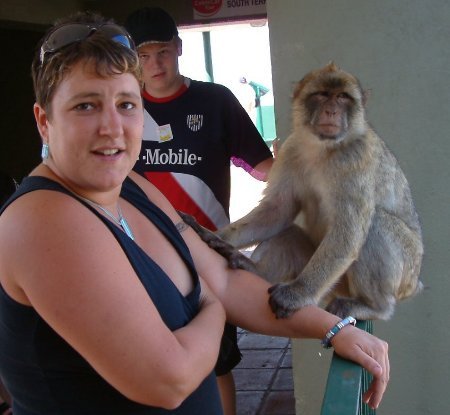 Jo with the ape who adopted her
One of the apes took a liking to Jo, and held onto her arm for about 20 minutes. When Jo tried to leave the ape bit her hand.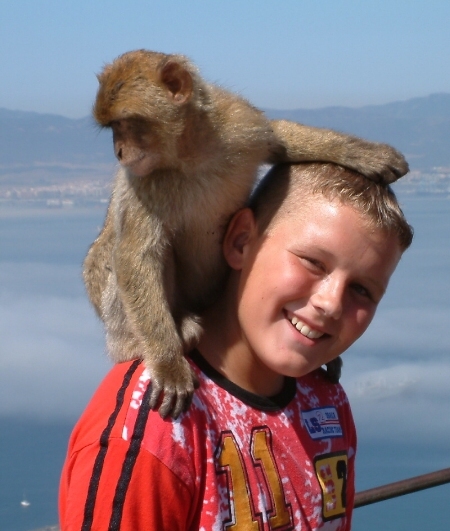 Kevin with Mike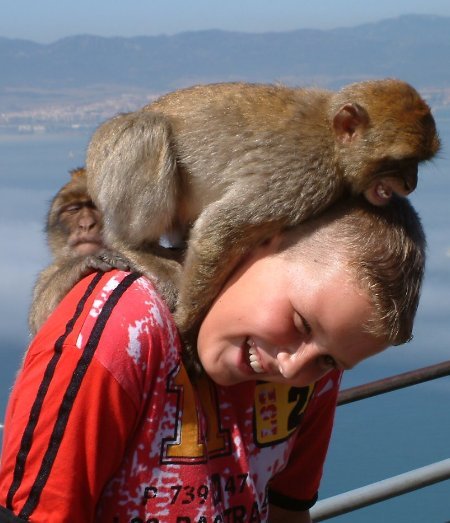 Mike and his friend getting friendly with Kevin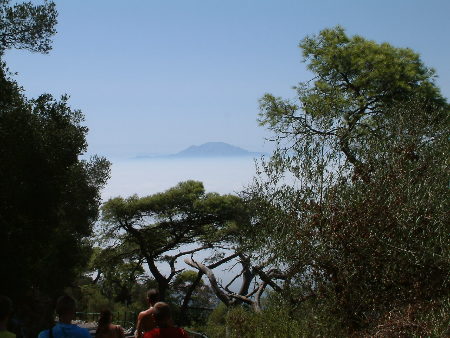 Africa from Gibraltar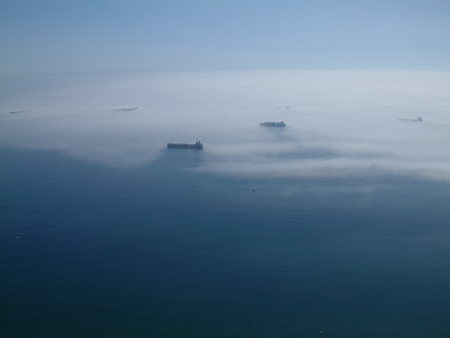 Ships in the mist in the Straits of Gibraltar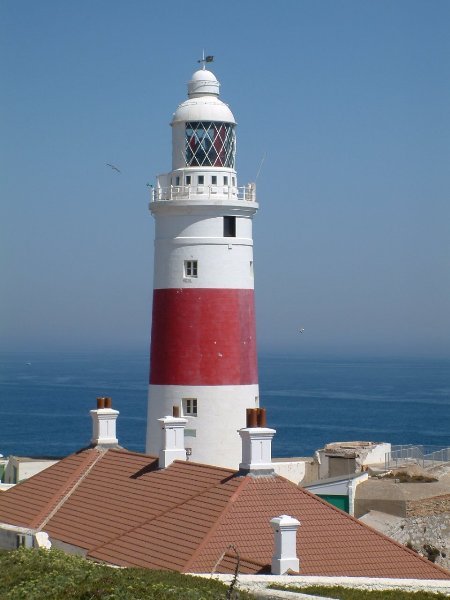 Gibraltar Lighthouse
We went back to the apartment we had rented and I did a bit of shopping then cooked fillet steaks for the 5 of us. Unfortunately our marriage wasn't (errrr) consummated because Jo wasn't well and went off to bed after dinner, she didn't wake up till the following day after Nette and Dave had driven back to their villa.