Joanne Spinney
My wife Jo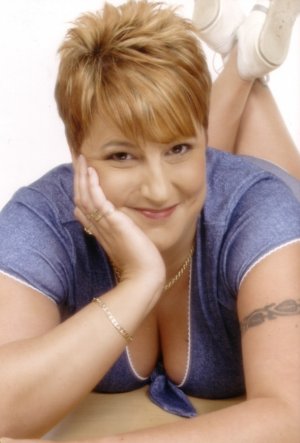 I met Jo on 25th October 2000. We were introduced by my best friend Paul, who thought she needed someone to cheer her up, and obviously thought I was having too much fun being single.
Jo (originally Joanne Elizabeth Taylor) is Canadian, born in May 1971 in Ottawa. She emigrated to the UK in 1999 running from the break-up of a disastrous marriage into the arms of a man she didn't really love. Her British marriage was falling apart when we met, though we were just friends until the summer of 2001 when she persuaded me not to leave for another long trip to Australia.
On February 29th 2004 (Leap Day) Jo proposed to me. This was a turning point as I decided I had to become a responsible husband, and a parent to her son Kevin.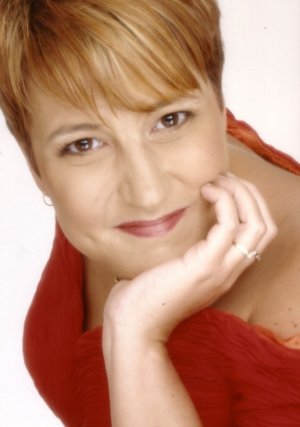 We neither of us wanted to live in the UK, so we looked around for somewhere close to the UK, which was warm and cheap to live in. We had friends living in Spain who kept telling us how great it is living here in Spain, and decided to find a house to make our first joint home.
We got married on 30th August 2006 in Gibraltar - the logistics of a Canadian marrying a Brit in Spain was a nightmare to try and resolve, so we took the easy route and went abroad to Gibraltar to tie the knot. (See the section Jo and I get married for pix and story).